Welcome to our recruitment page of Ambulance Operator Paramedic and EMT.
Ambulance Operator Program
San Bernardino County Fire's (SBCoFD) single-function paramedics are classified under our Ambulance Operator (AO) Program. Initially created under a staffing shortage with the goal of increasing the number of cross-trained paramedics on our engine companies, the AO program now exists throughout the district with single-function medics staffing every ambulance in our fleet. The AO Program began in 2014 and has now become home to 102 single-function ambulance operators (half of which are paramedics), making SBCoFD the largest fire department provider of ambulance transport in the county.
While cross-trained paramedics bring advanced life support skills to the non-traditional environment, single-function paramedics (those without all-risk responsibility that work on ambulances) provide a unique opportunity for SBCoFD. With a singular focus on patient treatment and transport, all of their training is dedicated to gaining experience to build upon their initial education and ultimately become true specialists in their field.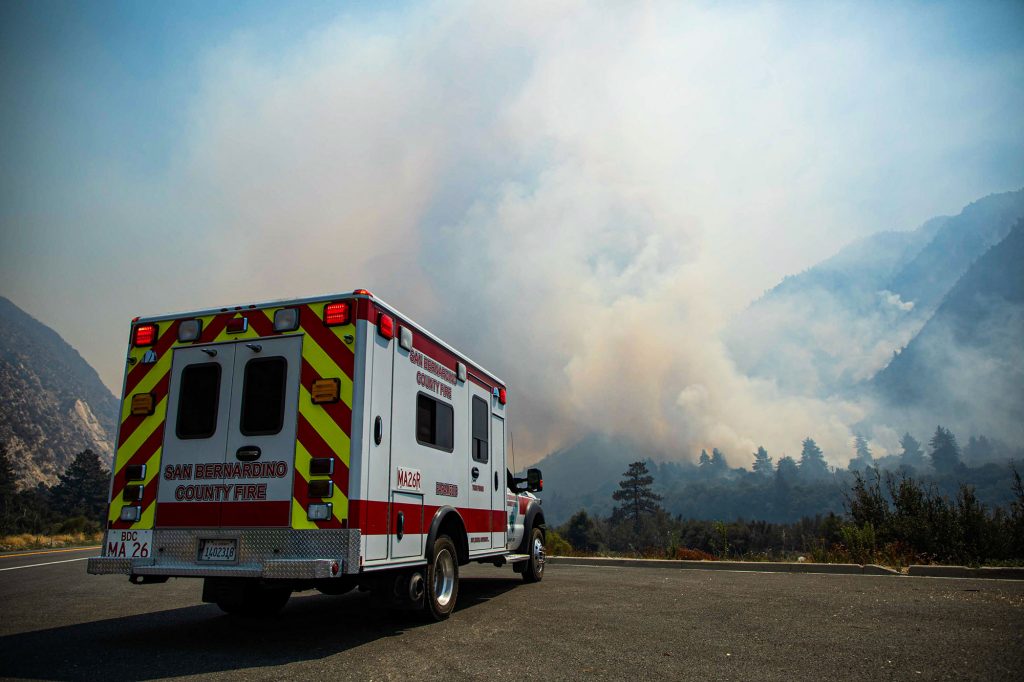 Paramedic Ambulance Operators (Paramedic AOs) are licensed paramedics that function in a lead capacity and render advance emergency medical care including airway management, initiating IVs, and administering critical medications. They are also trained in operating pacemakers, and utilizing the defibrillator to administer shocks to patients with life-threatening conditions.
Emergency Medical Technician Ambulance Operators (EMT AOs) maintain an EMT1 certification or greater and primarily serve as an ambulance operator while also providing basic medical care to patients including bandaging wounds, taking vital signs, splinting limbs, providing CPR, and moving patients.
SBCoFD is community focused, and our ambulance staff routinely engage in outreach programs such as hands only CPR education, school displays, tours, and public education. These seemingly simple programs strengthen the bond between the fire district and the residents whom we serve.
The goals of the AO Program are to establish this model throughout our service area and provide a competitive alternative to agencies wishing to contract with SBCoFD for ambulance transportation. From the densely populated communities of the High Desert through the mountain division, to the sprawling deserts of our service area, SBCoFD's AO Program continues to grow and provide consistent excellent service to the communities we serve.
Under the direction of the assigned Captain or Supervisor, this classification will be responsible for operating an ambulance responding to medical aid calls, provide basic medical care to the ill and injured, and provide patient transport services; performs other duties as required.
NOTE: hourly pay based on 24 hour shift; overtime pay after 40 hours; most assignments are 56 hour work-weeks
Ambulance Operator – Paramedic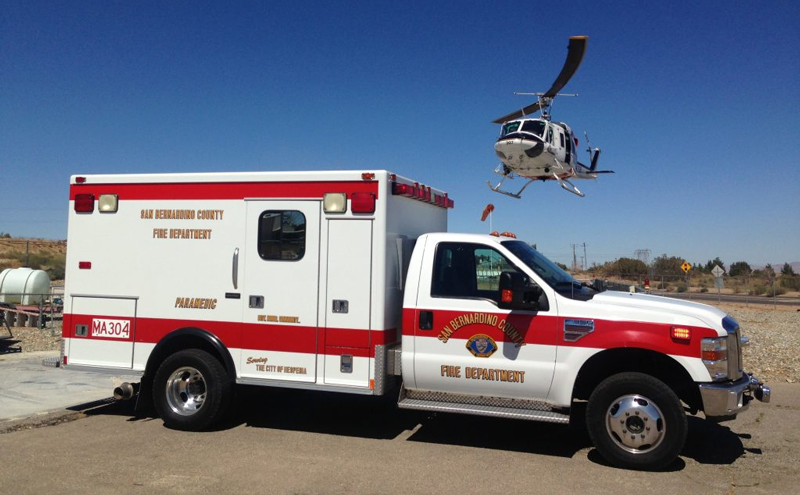 Minimum Requirements
Possess and maintain a valid Class "C" State of California Driver License
Possess and maintain a valid State of California Paramedic License
Upon hire, you must acquire, possess and maintain a valid ICEMA Paramedic certification
Possess and maintain a valid CPR and ACLS certification
Good driving record
Proof of Liability Insurance
Ambulance Operator – Emergency Medical Technician (EMT)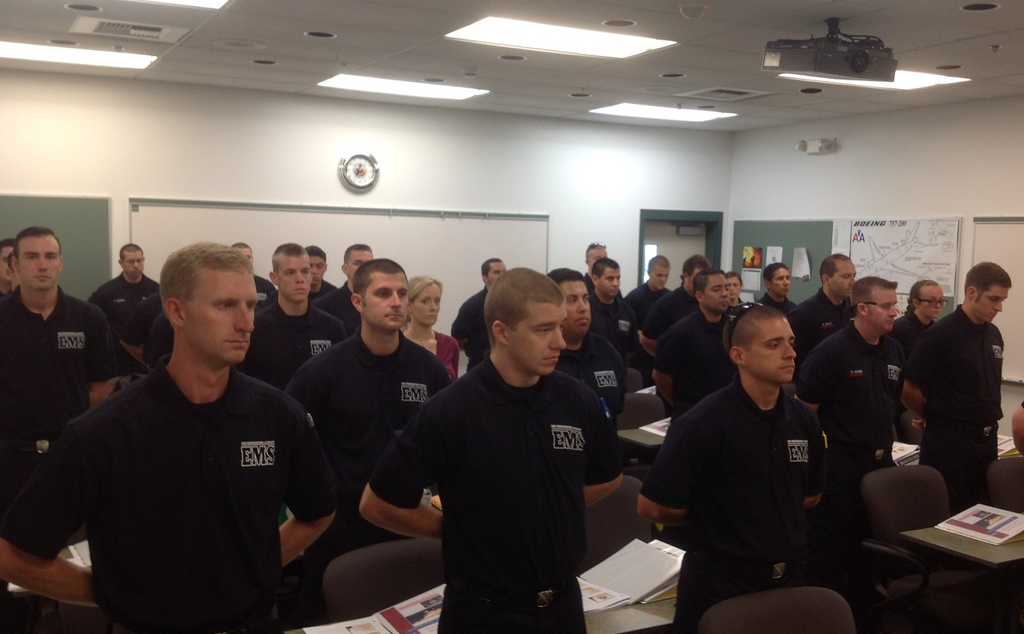 Minimum Requirements
Possess and maintain a valid Class "C" State of California Driver License
Possess and maintain an EMT1 certification or greater
Possess and maintain a valid CPR certification
Good driving record
Proof of Liability Insurance
Colleges & Training Centers for Certifications
Colleges and Programs in our communities that offer Paramedic and EMT certifications
Paramedic Programs
Prerequisites for most Paramedic Programs
Emergency Medical Technician 6 months full-time and/or 1 year part-time
Clear background
Colleges and Programs (Paramedic & EMT)
Paramedic License and Accreditation
To work as a paramedic in San Bernardino County, you must possess a State of California paramedic license and acquire ICEMA accreditation. For out-of-state paramedics, you have to obtain National accreditation in order to apply for a paramedic license in the State of California. Visit each site below for more information.
National
National Registry of Emergency Medical Technicians
State
Emergency Medical Services Authority