Special Operations is very diverse and complex in its operation to support the entire San Bernardino County Fire District in many ways.
Training Areas
EMS, Special Operations and Training is a combination of Training, Emergency Medical Services, Wildland Fire Suppression and Helicopter resources that are not assigned to a typical Fire Station. Each of these sections provides a tremendous amount of support to every division and employee of the fire district.
The Training Section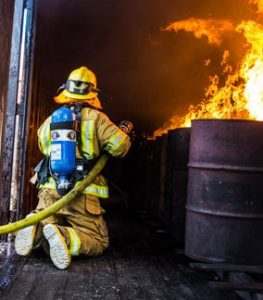 The Training Section provides a variety of specialized programs at all skill levels, from entry-level to top executives in the field of fire suppression.
Courses can be conducted at our facilities, or delivered in the field in subject areas of Municipal Firefighting, Wildland Firefighting, Incident Command and Management, Hazardous Materials, Rescue, Emergency Medical, Urban Search and Rescue, Air Crash Rescue and Firefighting, Emergency Operations Center Training, Confined Space, Auto Extrication, and Flammable Gas and Liquid Firefighting.
The live drill facility offers hands-on live fire, collapsed buildings, tunnel systems, and hazardous materials, live actions props as well as a full size 727 aircraft. This "live action" training offers lessons that will not be forgotten. More than 100,000 hours of training are delivered each fiscal year to support the complex operations of all-risk firefighters from around Southern California.
–
Emergency Medical Services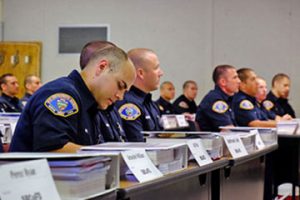 EMS strives to safeguard and enhance the quality of life in the communities we serve by providing exceptional pre-hospital care. EMS is responsible for:
Compliance with emergency medical mandates.
Equipment and program development for both advanced and basic life support education and training.
Quality improvement and assurance program.
Ambulance administration and operator program.
Medical billing and collection.
EMS data collection and reporting.
Ambulance Subscription Program (Coming Soon)
Billing Questions (Coming Soon)
–
The Wildland Section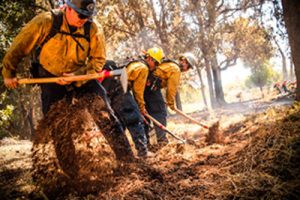 The Wildland Section consists of hand crew firefighters and Heavy Fire Equipment Operators that are skilled at Fire Hazard Fuels reduction and wildfire suppression tactics. These specialized firefighters are a valuable resource to assist the fire suppression forces that are assigned to traditional fire stations.
The hand crews spend the winters focusing on fire prevention by reducing live and dead hazardous fire fuels and the summers actively engaged with fire suppression so that fires are kept small and do not become an out of control wildfire whenever possible. The Heavy Fire Equipment Operations program uses bulldozers and other specialized equipment to aid in fire suppression, emergency flood mitigation and hazardous fire fuel reduction when needed.
Helicopter Program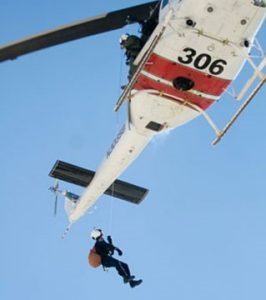 Helicopter Program — EMS, Special Operations and Training also supports full-time paramedics assigned to the Sheriffs Aviation program to provide a more comprehensive County Air program that addresses rescue, emergency medical transportation and wildfire suppression efforts in the County.
This partnership has proven valuable on many emergency incidents that require the use of a specially equipped helicopter with highly trained personnel.
Contact Us
EMS, Special Operations & Training
Address:
2824 East W Street, Bldg. 302
San Bernardino, CA 92408