The San Bernardino County Fire (SBCoFD) Dozer Program was established in August 1998 and is led by its administrator Captain Shane Glaze. The program currently has two active bulldozers available 24 hours a day, seven days a week.
Caterpillar D6R-XL Bulldozer with 14-foot wide blade and ripper attachment
50,000-pound Caterpillar D6N-XL Bulldozer with 12-foot wide blade and winch used for equipment rescue
Bulldozers give SBCoFD increased capability to create fire containment lines during wildland fires and are able to handle a variety of tasks. Dozer operators acquire over 1,000 hours of training before becoming professionally qualified.
SBCoFD Bulldozers are equipped with special tools to penetrate the ground and clear vegetation. Dozers can work in teams to create containment lines during wildland fires. Typically, one dozer pioneers a trail while another cleans up behind.
Dozers are a valuable asset in wildland firefighting and are instrumental in creating defensive barriers that keep fires from spreading as seen in August 2016 during the Blue Cut Fire.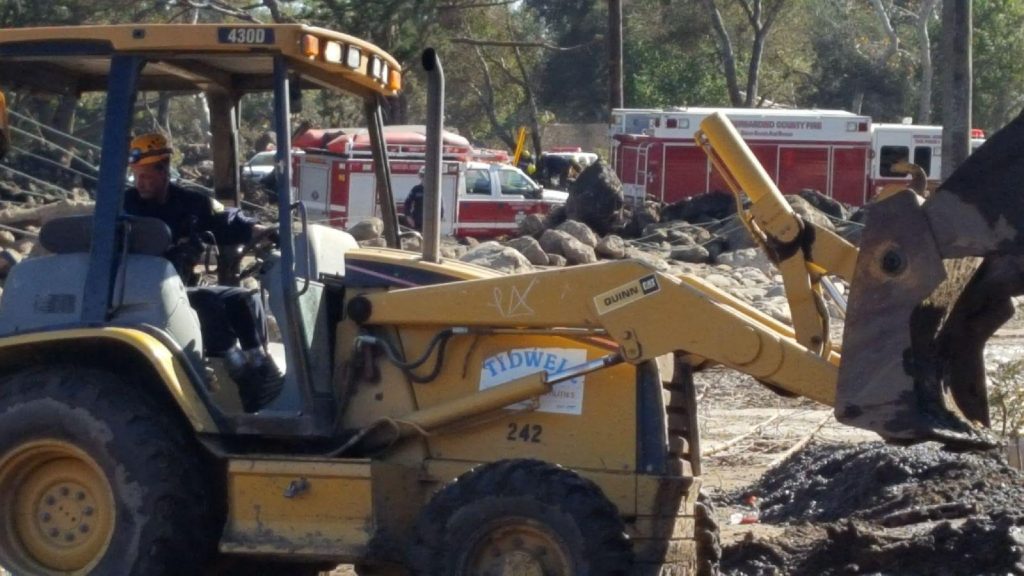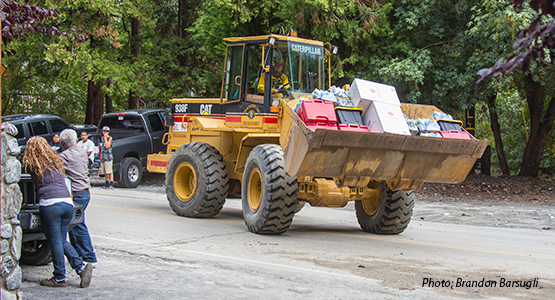 SBCoFD Dozers Capabilities
Create wide fire containment lines with safety zones, as needed, for wildland fires
Clear access routes in remote areas for brush engines by clearing heavy brush which prevents undercarriage damage to engines
Assist with fire engine recovery off-road
Separate burned from unburned materials at industrial or agricultural fires
Assist with mop-up efforts by breaking up compacted piles for complete fire extinguishment
Build dikes to redirect water flow in flood situations, and evacuate persons to safety through water as deep as three or four feet
Emergency knockdown of structures damaged by fire or structural collapse