San Bernardino County Fire hosts one of California's 12 Regional Urban Search and Rescue (USAR) Task Forces certified by the California Governor's Office of Emergency Services
County Fire's USAR Task Force is identified as Regional USAR Task Force 6 or CA-RTF-6.
County Fire's special USAR equipment includes seven Urban Search and Rescue (USAR) vehicles, three of which are Type 1 Heavy Rescue companies, which provide the highest level of local USAR response capability. A Regional USAR Task Force includes 29 specially trained personnel and is authorized to respond to major rescue emergencies including mass transit accidents and large-scale disasters such as earthquakes or major terrorist incidents.
This status also allows for County Fire's Regional USAR Task Force to respond to requests for assistance from other agencies in California when requested through the Master Mutual Aid System.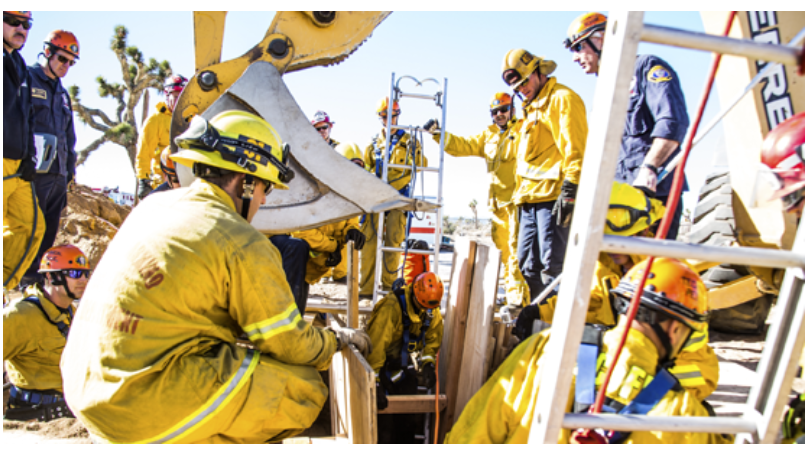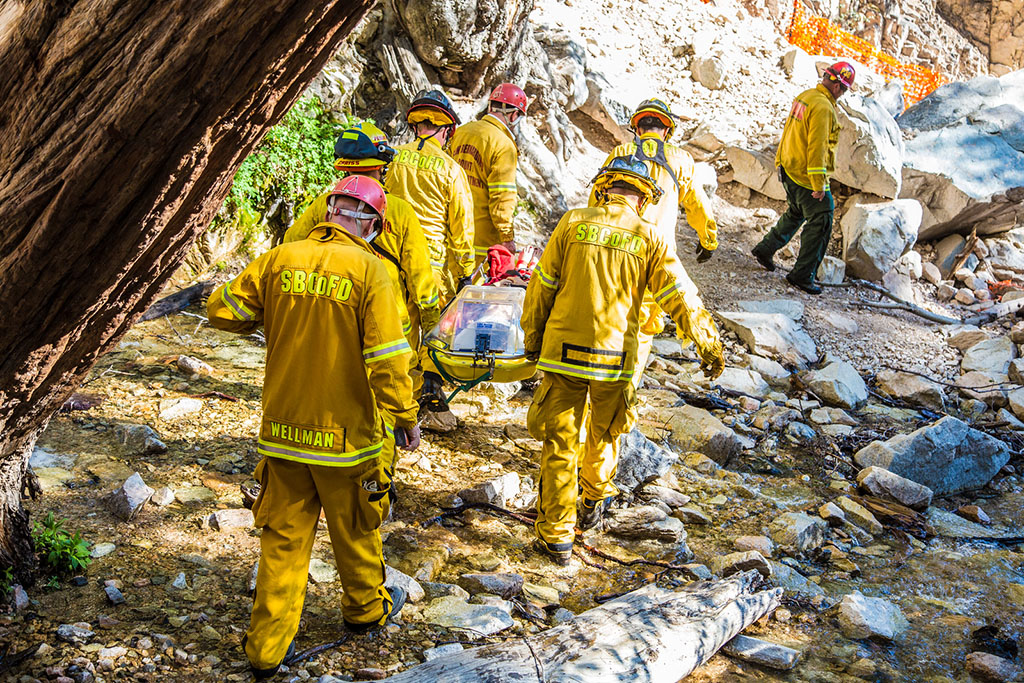 County Fire's USAR task force members are fully trained and equipped in five areas:
Supervision, to manage all aspects of the following functional elements.
Search, to find victims trapped after a disaster, utilizing technical search equipment and techniques, trained search dog and handler teams, and structures specialists to ascertain stability of structures to be searched. Structures specialists also work with rescue specialists to design emergency building shoring systems that temporarily support damaged and collapsed structures, allowing for effective search and rescue operations.
Rescue, which includes safely accessing victims after constructing emergency building shoring systems.
Tool and Equipment Support, to supply the team's needs including technical search cameras, seismic and acoustic listening devices, power tools for breaking concrete and lifting heavy objects and/or materials.
Medical Specialists, who care for victims and rescuers during and after a rescue.
Urban Search and Rescue teams respond to events such as earthquakes or terrorist incidents that cause widespread damage to a variety of structures and entrap up to hundreds or thousands of people. Other examples of USAR events can range from mass transportation accidents with multiple victims to single-site events such as a trench cave-in or permit required confined space rescue and swiftwater rescue.
SBCoFD's Swift Water Rescue Team is one of the few in the county that is capable of responding to both man-made and natural water channels using boat-based, shore-based, and helicopter-based rescue platforms. The team is also trained to respond to animal rescues when needed.