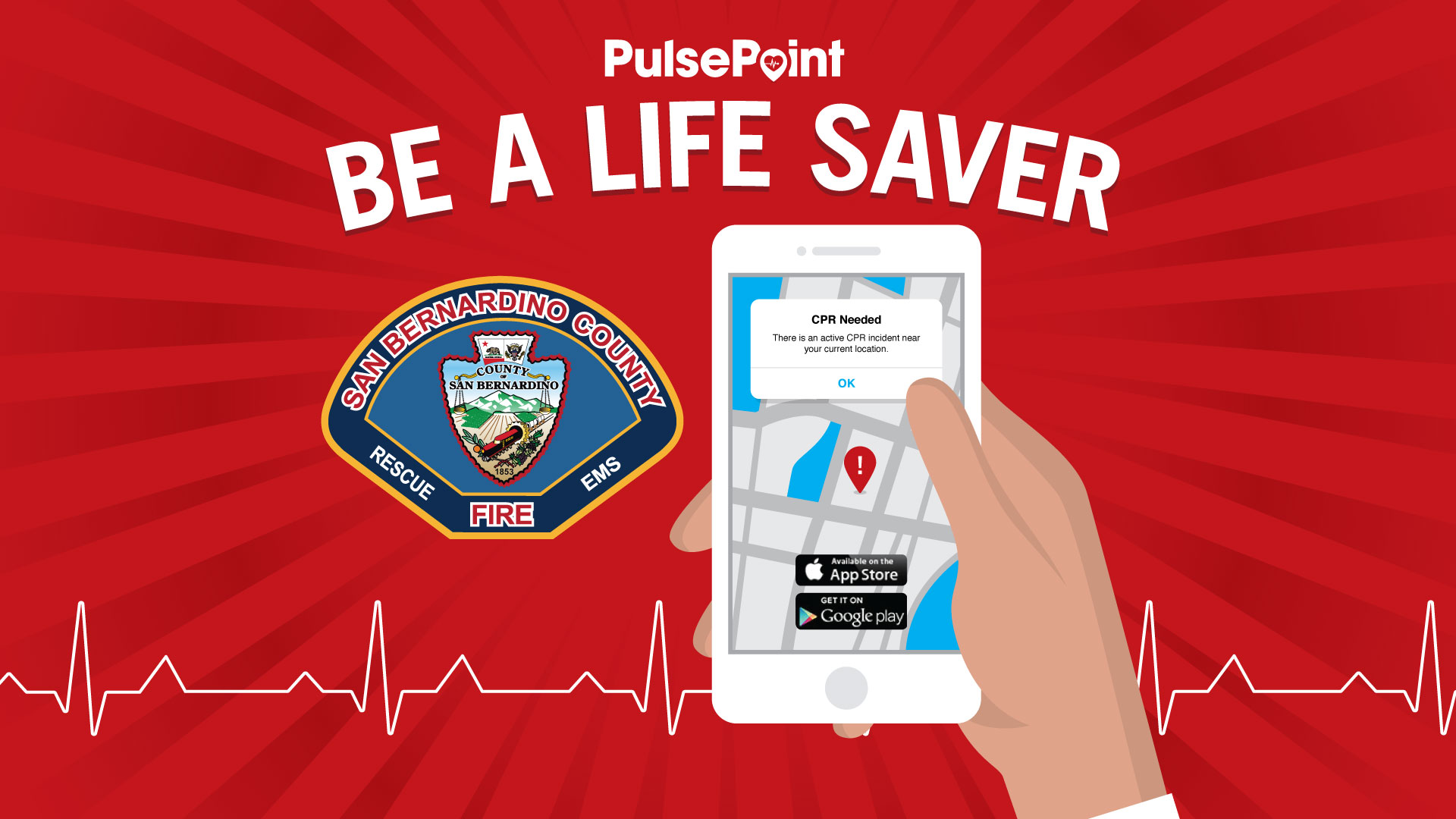 Get the app. Save a life.
Sudden Cardiac Arrest (SCA) is one of the leading causes of preventable deaths. The PulsePoint app alerts CPR- trained bystanders, like you, to a cardiac emergency in your immediate vicinity. You can now get to the scene and start CPR in the critical lifesaving minutes before EMS teams arrive.
PulsePoint alerts you to nearby people in need. For every minute that passes before help arrives, SCA survival decreases by 7%-10%. It's like an amber alert for SCA victims.

SCA Victim in Need Calls 911

Signal received by nearby PulsePoint users.

911 system sends PulsePoint alert.

Users rush to help the victim before professional help arrives.
Sudden Cardiac Arrest Facts
SCA kills almost
1,000 PEOPLE/DAY
in the U.S.
Nearly 60% Of SCA
victims don't get CPR
until professional
help arrives.
13M Americans are
CPR trained AND
certified annually.
The U.S. survival
rate for SCA is 11%
WE CAN DO BETTER
CALL 911
Push hard and fast
in the center of the
chest to the beat of
"STAYIN' ALIVE"
(100x/Minute).